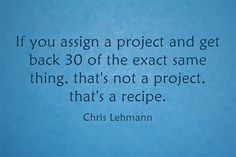 SHS Faculty PD is out!
Click here
for this week's articles.
BIG THANK YOU to Vin Zibelli for organizing the Veteran's Day Celebration this past Friday. It was a great evening and our local vets had a lot of fun!
Congratulations to Vin Zibelli for being chosen by the faculty as the Crystal Apple Winner for the fall.
Congrats to the football team for a big win Friday night and the girls cross country team for participating in the New England Cross Country Championships!
No School Tuesday!
Parent Council meeting on Wednesday November 12th at 7 pm in the library. Mrs. Chartier will be presenting info on Google to parents.
District administrators will be visiting SHS on Thursday for walkthroughs. They will be split into small groups. We will try to get into as many classes as possible. The purpose of the visits is look for key components of the LEADS Protocols.
The groups are not evaluating teachers but looking for evidence of best practices.
Please be sure to review the LEADS Protocol this week,
Senior Fashion Show is this Saturday at 7 pm! Awesome event! Please come out and support the seniors.
Jennison will be in the building this Sunday!
Have a great week!