Scheduling assembly next Thursday (2/5). New and improved Program of Studies to be released this week.
8th Grade Open House is Tuesday, February 10 from 6-8:30. All high school staff report from 6:30-8:30.
The Academy of Finance Open House is Wednesday, February 11th from 6-8 pm.
Interesting video from a teacher. Throwing out grades is not without its challenges. What are your biggest challenges? Now that we are wrapping up our first semester with new school wide grading practices, I would love feedback on what challenges SHS students, teachers and parents are facing in regards to grading for learning.
Standards Based Grading and the Game of School: Craig Messerman at TEDxMCPSTeachers
Role of Formative and Summative Assessment

Last weeks Knock, Knock Joke winner – was Mr. Cabral
Knock knock. Who's there, Juno, Juno who. Juno Eskimo Bob cancelled school tomorrow.
Culture of Teaching vs. Ensuring Learning Graphic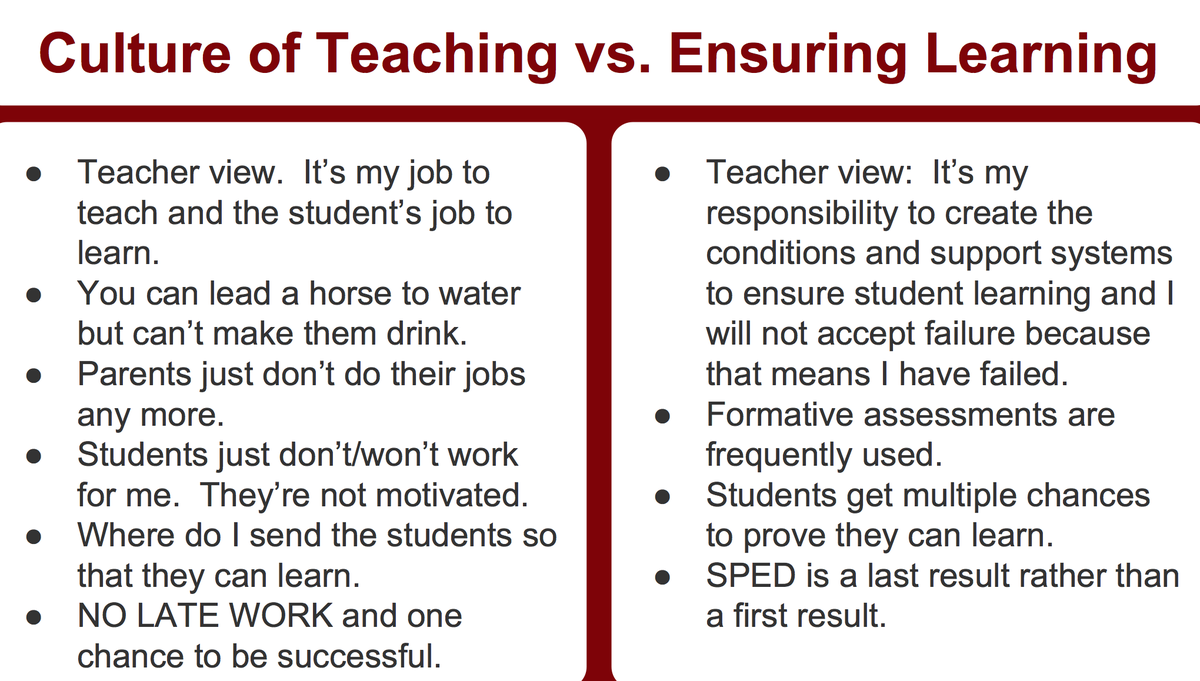 Keep an eye on the weather for Monday.